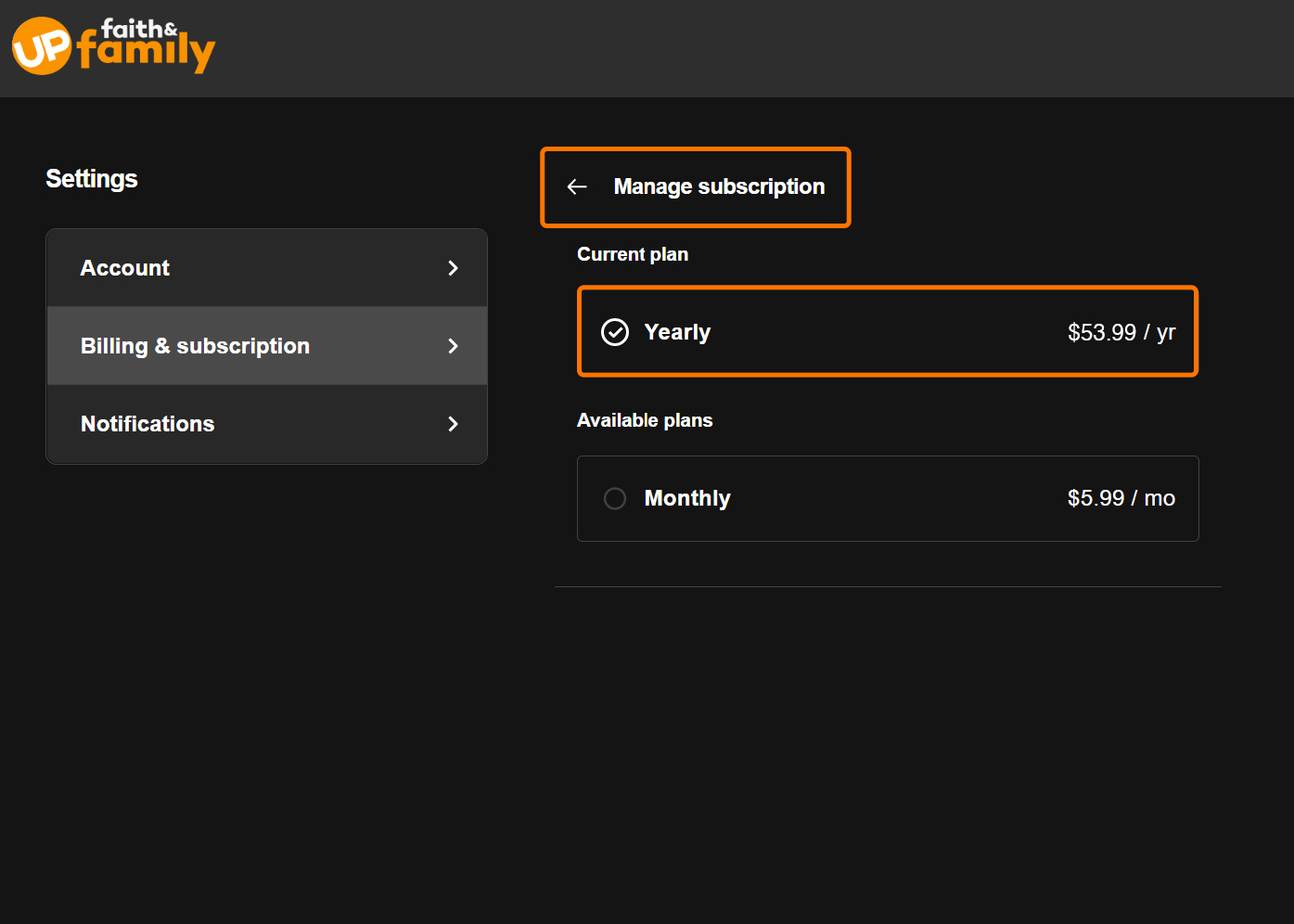 How to Upgrade to an Annual Subscription:
Login to your account with your credentials, then select your profile image in the top right-hand corner of the page.
Under Settings, select Manage Subscription, then select Manage Subscription again on the right. Click Yearly.
You'll see an alert to confirm. Select Confirm.
Stay tuned for an email with instructions on how to share an annual subscription with a friend!