Heartland Season 15 | Available Now!
The family that heals together, rebuilds together. America's favorite family drama returns. Watch Heartland Season 15 -- all 10 episodes from the new season are available to stream!
UP Faith & Family is the only service to stream NEW seasons of Heartland first! If you're not already a subscriber, you can get a free trial and start streaming past seasons instantly -- all commercial-free!
With an annual subscription you can save 25% compared to our monthly rates. Or give the gift of "Heartland" to the fan in your life!
From personally guided Heartland set tours to insights from the Heartland cast and crew, enjoy an extensive collection of Heartland behind-the-scenes content not found anywhere else! Watch it all with your UP Faith & Family subscription!
Watch this exclusive video -- featuring commentary from Amber Marshall and the show creators -- to walk through pivotal moments from Heartland Season 14. Then relive the entire series today with your UP Faith & Family subscription.
UP Faith & Family offers new titles every week! If you love Heartland, enjoy additional fan favorites in the "Saddles & Spurs" collection. Browse  and discover why UP Faith & Family is the leader in uplifting entertainment!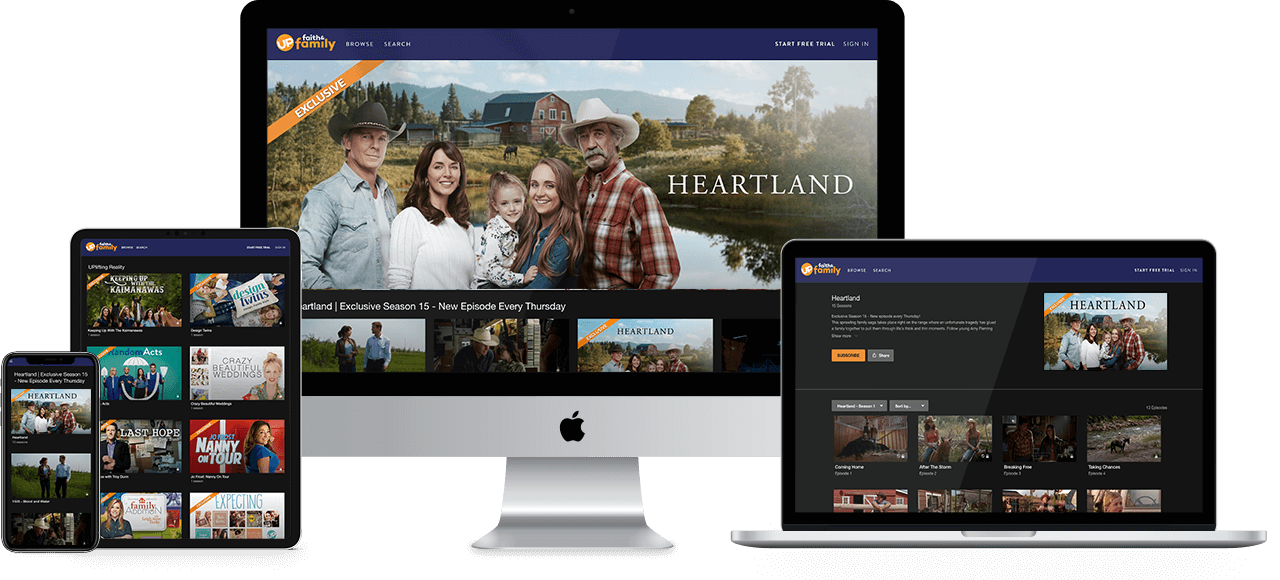 Start Your Free Trial Today to Watch Heartland