Heartland Season 14 is here! With your UP Faith & Family subscription, you can watch every episode from Season 14. UP Faith & Family is the exclusive streaming home of Heartland Season 14 in 2021.
If you're not already a subscriber, you can get a free trial and start streaming past seasons -- you can even watch Heartland Season 13 -- or enjoy exclusive Heartland behind-the-scenes content not found anywhere else!
Lock in future Heartland episodes with an annual subscription and, for a limited time, save 25% compared to our monthly rates. Or give the gift of "Heartland" to the fan in your life!
Follow us on Facebook and Instagram for trivia, contests, episode updates, and more.
Heartland fans know that Ty will live forever in our hearts -- watch this powerful tribute . Stream Heartland Season 14 episodes exclusively on UP Faith & Family in 2021. New episodes added weekly. Watch our favorite Ty episodes in an UP Faith & Family exclusive collection.
In the 'Heartland' Season 14 finale, Amy works with a challenging horse to help a friend of Clint's; she also revives a dream to rebuild the jumping course that she and Spartan practiced on so many years ago. Stream it today with your UP Faith & Family subscription!
This sprawling family saga takes place right on the range where an unfortunate tragedy has glued a family together to pull them through life's thick and thin moments. Follow the family and those who are trying to get by one day at a time.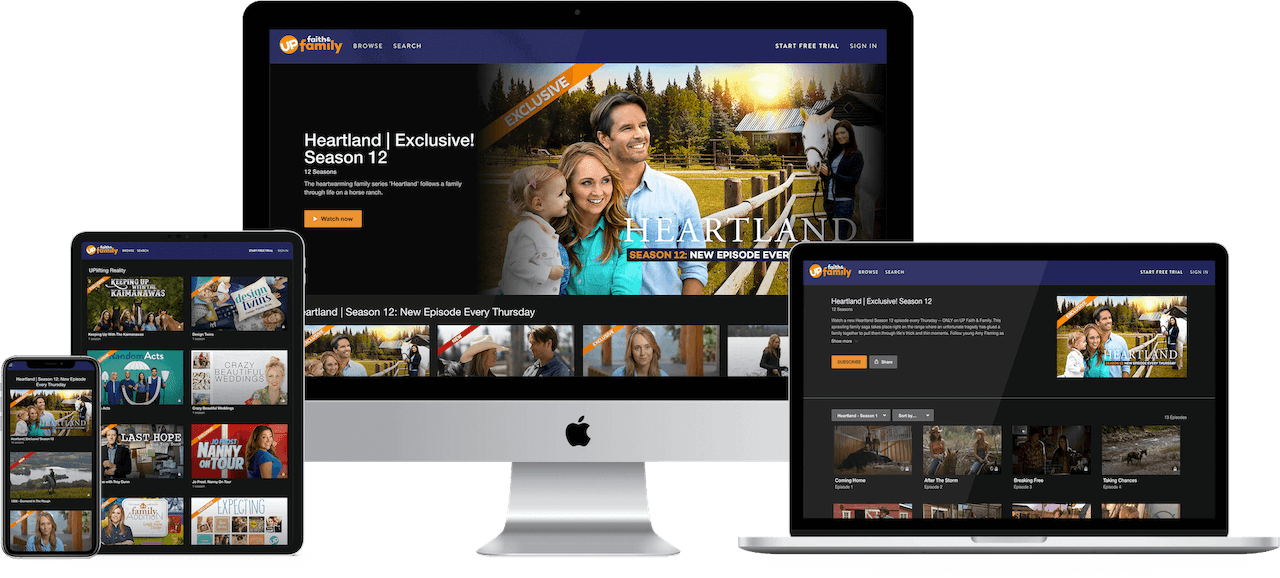 Start Your Free Trial Today to Watch Heartland